Welcome to Bite My Wood Online
We didn't start a product, we invented a Lifestyle Brand.
We manufacture products that our customers are proud to Share, Show Off, and Support.
We currently manufacture and distribute all natural flavored and non bleached high quality USA made Birchwood toothpicks in single decorative cut and double point.

Our brand is something you carry daily. Reach in your pocket and pick it up every day. We don't sell toothpicks; we sell a lifestyle.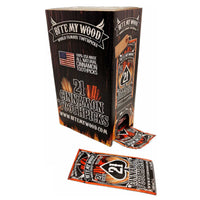 Retail Ready Point Of Sale Displays - 48 Pack Box
Order Now and Put In Your Location
#SmokeFree,#SmokeCessation,#QuittingSmoking,#NaturalToothpicks,
#EssentialFlavored,#USAmade,#BirchWood,#SmokingCessation,#SmokingFree,
#SmokeFreeLife,#QuitSmoking,#SmokeNoMore,#RetailDisplay,#PointOfSaleDisplay
Buy Now